Skin Food Mini
The ultimate moisturizer for dry, rough skin
Our best beauty secret – we've shared it with our customers since 1926. Now it's your turn to discover the essence of soft skin. Recycle your Skin Food empties with our TerraCycle® Recycling Program
{{ this.selectedProduct.size}}
{{this.selectedProduct.price.originalPrice | formatPrice | currency }}
{{this.selectedProduct.price.price | formatPrice | currency }}
Price excluding tax
Skin Food is a universal savior of dry, rough skin on faces, elbows, hands and feet. With extracts of gentle viola tricolor, calendula and chamomile, in a rich, thick base of oils and beeswax, Skin Food hydrates skin to give you a healthy-looking glow.
Benefits
Makes skin feel hydrated, smooth and moisturized. Dermatologically tested.
Water
Sunflower Seed Oil
Wool Wax
Sweet Almond Oil
Beeswax
Alcohol
Polyglyceryl-3 Polyricinoleate
Glycerin
Limonene
Viola Tricolor Extract
Hydrolyzed Beeswax
Sorbitan Olivate
Rosemary Leaf Extract
Chamomile Flower Extract
Calendula Flower Extract
Arginine
Zinc Sulfate
Fragrance
Linalool
Geraniol
Citral
Coumarin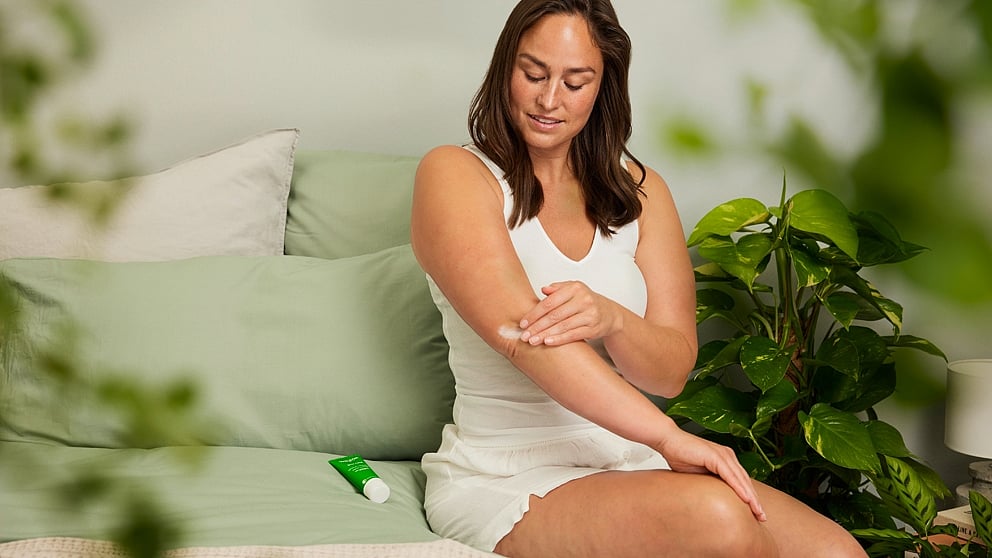 Apply generously several times a day, wherever your skin needs extra help – especially on rough, dry areas like hands, feet and elbows.
There are no reviews
{{review.attributes.summary}}
{{ showMore && (review.attributes.description | hasWordLimit:10) ? review.attributes.description : (review.attributes.description | wordLimit:40) }}
{{review.attributes.summary}}
{{ showMore && (review.attributes.description | hasWordLimit:10) ? review.attributes.description : (review.attributes.description | wordLimit:40) }}