One-Step Cleanser & Toner
Cleanses and tones normal and combination skin in a single step
Yes, you care about your skin. You want everything that goes on it to be as pure as possible and good, but you also want speed – so we combined the day's first steps in a single bottle, our One-Step Cleanser & Toner certified natural by NATRUE. This milky lotion is formulated with iris root and witch hazel extract to gently cleanse and tone skin. Pair with plant-rich moisturizers and choose from our Hydrating, Renewing, Awakening, Skin Revitalizing and Sensitive Care ranges and step out with a glow! Experience A Complete Regimen After cleansing and toning with the One-Step Cleanser & Toner, moisturize and smooth your skin with Renewing Day Cream. Finish your daily ritual with the Renewing Eye Cream which softens the appearance of fine lines and puffiness. Enjoy this moment of self-care and allow the pampering scent of wild rose to inspire your senses. Shop The Clean Beauty Facial Care Set Now
Benefits
Deep cleansing and toning, suitable for normal to combination skin. Improves skin appearance, removes make-up (avoid the eye area) and combines perfectly with all Weleda skin care ranges. Dermatologically tested.
Water
Limonene
Potassium Olivate
Fragrance
Iris Root Extract
Witch Hazel Distillate
Wool Wax
Alcohol
Glycerin
Linalool
Geraniol
Citral
1 From natural essential oils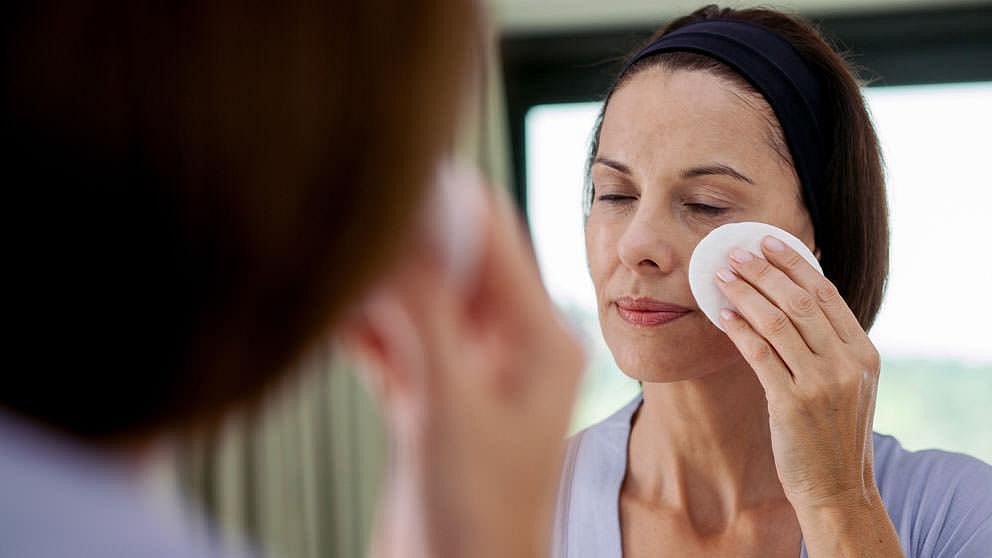 Shake the bottle. Apply product to damp cotton pad and gently sweep over face, neck, and décolletage. Repeat with a new cotton pad until there isn't any visible residue left. Rinse skin with lukewarm water. Can be used morning and night. Avoid the eye area- use Weleda Sensitive Care Calming Oil as an eye makeup remove instead.
There are no reviews
{{review.attributes.summary}}
{{ showMore && (review.attributes.description | hasWordLimit:10) ? review.attributes.description : (review.attributes.description | wordLimit:40) }}
{{review.attributes.summary}}
{{ showMore && (review.attributes.description | hasWordLimit:10) ? review.attributes.description : (review.attributes.description | wordLimit:40) }}