Comforting Cream Bath - Calendula
Gently cleanse and nourish delicate baby skin
Wash baby's skin with this extra-mild baby bath for delicate skin. Calendula's sunny warmth and skin soothing powers are matched with silky sweet almond oil and sesame oil to prevent drying, in a truly nourishing blend. Warm and pampering on the skin, kindly cleansing, it's a bath made to keep skin soft, smooth and with the lovely fragrance of clean baby.
Benefits
Cleanses and nourishes skin, sheltering it from drying. Supports skin's moisture balance. Leaves baby with a feeling of warmth and relaxation and smelling naturally-clean. Free from synthetic preservatives, fragrances, colorants or raw materials derived from mineral oils. Dermatologically proven skin-friendly, even on sensitive and dry skin.
Water
Sweet Almond Oil
Sesame Seed Oil
Alcohol
Glycerin
Calendula
Glyceryl Stearate SE
Fragrance
Xanthan Gum
Glyceryl Stearate Citrate
Limonene
Linalool
1 From natural essential oils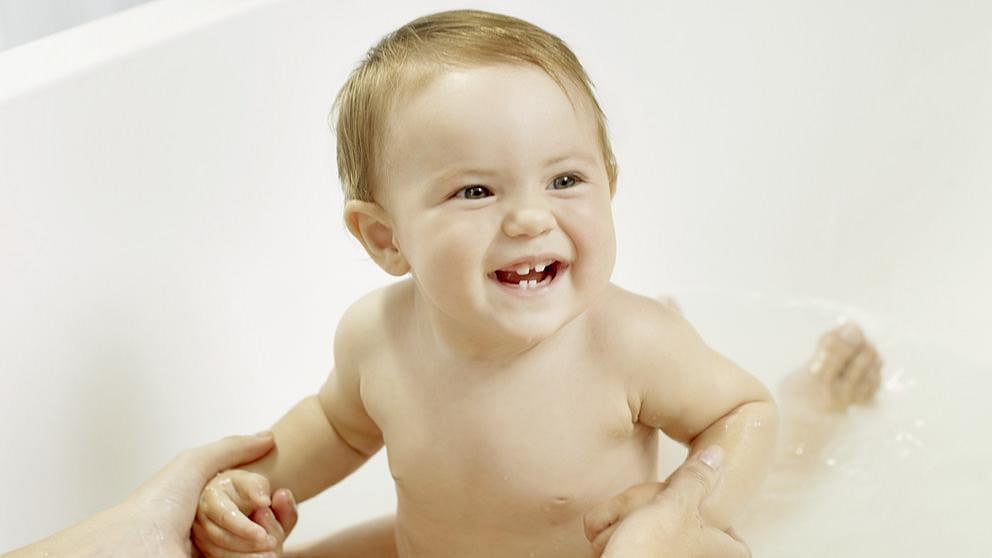 Shake the bottle and add 2-3 splashes to a warm bath when the water has been run. Mix in gently by hand.
There are no reviews
{{review.attributes.summary}}
{{ showMore && (review.attributes.description | hasWordLimit:10) ? review.attributes.description : (review.attributes.description | wordLimit:40) }}
{{review.attributes.summary}}
{{ showMore && (review.attributes.description | hasWordLimit:10) ? review.attributes.description : (review.attributes.description | wordLimit:40) }}