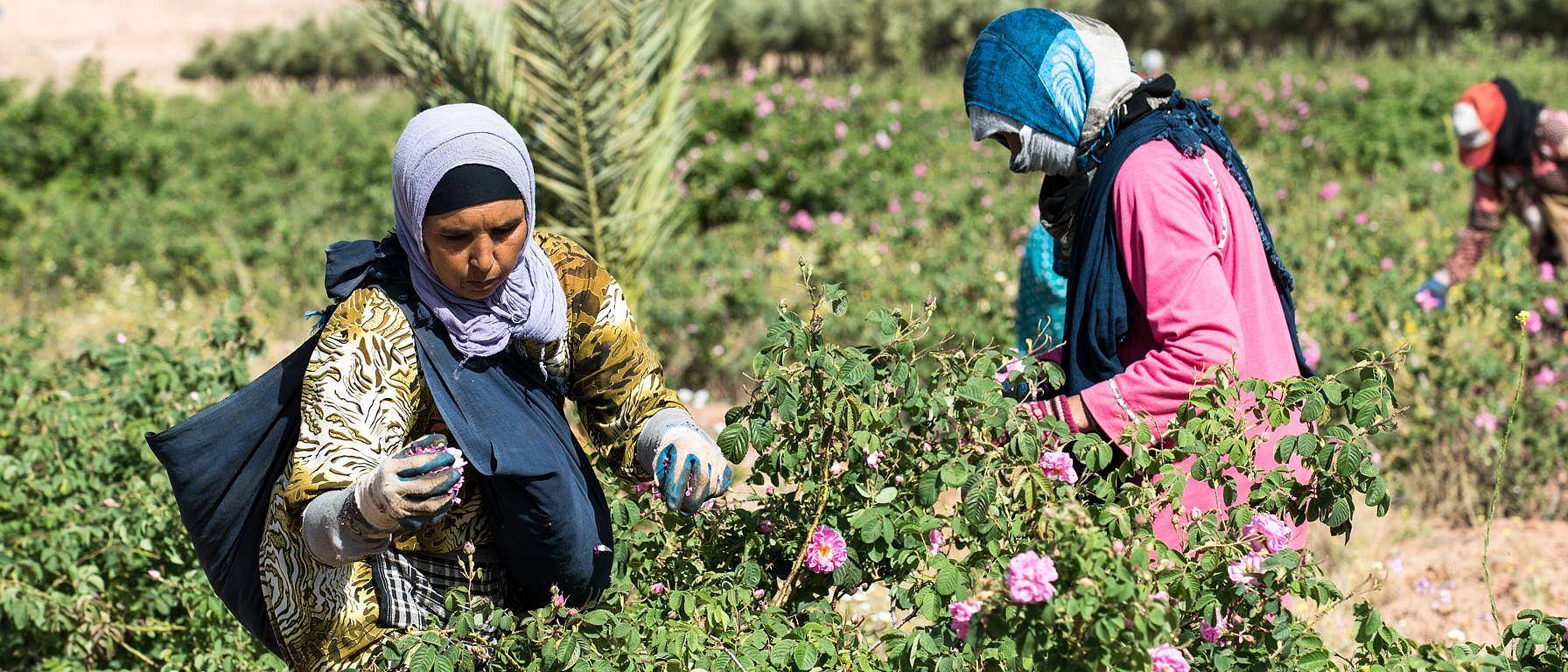 nature
Ethical Sourcing Wild Rose
During the blooming season, Morocco's Dadès Valley is suffused with the fragrance of magnificent Damascene roses.
Time of the Roses
During the blooming season, Morocco's Dadès Valley is suffused with the fragrance of magnificent Damask roses. Their lush bushes flourish on the high plateau known as the Meseta, located between Casablanca and the Atlas Mountains. This is where Moustapha Chahboun harvests and distils the precious rose oil that we use as a fragrance in many Weleda products.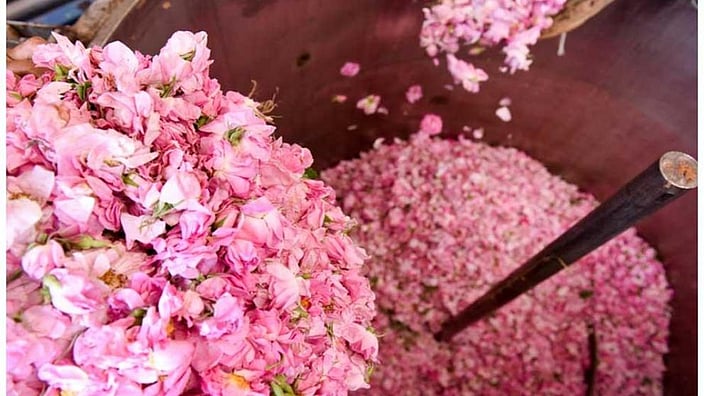 When Moustapha Chahboun gazes up at the sky in the morning and realizes that it will be a hot day, he fills the trough with water for "Good" and "Luck". The two cows emerge from behind a row of orange trees, amble along the grassy green path and expectantly come to a halt nearby. It is time for their morning shower. Moustapha rubs their necks, sprays water on their backs and bellies, and sprinkles their backsides until their black and white hides glisten with moisture. With obvious pleasure, the cows tilt their heads back and forth and regard him with their soft, black-brown eyes.
On his small farm, Moustapha has one of the most remarkable plots of land in Morocco. Ablaze in vibrant pink, Damask rose blossoms fill the warm air with their unmistakable fragrance. Moustapha nods with satisfaction: "I would like to bring biodiversity back into our lives and make nature into something truly lively again."
He set out to create his natural paradise three years ago. This was no easy task in the Meseta, the high plateau between Casablanca and the Atlas Mountains. Stalks of barley and wheat stand in serried ranks on golden yellow fields. Situated in one of Morocco's primary agricultural regions, Moustapha Chahboun's farm stands out like an oasis of green in the monotonous landscape near the village of Guisser. It is the product of hard work and an unconventional approach.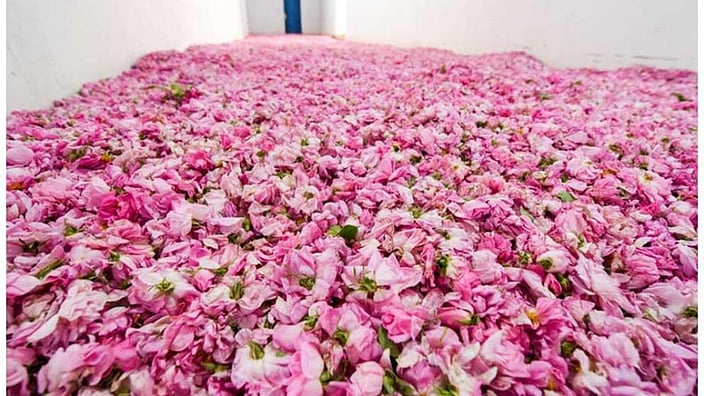 Respect for Flora and Fauna
Moustapha squints at the sun. His personal challenge is to weave the diverse threads of life into the fabric of nature so that the plants and animals become integrated parts of a single ecosystem. He comes up with clever ways of creating shade, like the vine trellises. What's more, he plants rose hedges to protect against the wind and uses lavender to keep the aphid population under control. "They all exist in harmony, just as it should be in our lives as people."
The peacocks consume poisonous spiders, scorpions and snakes; the ducks and geese feed on snails; and the hens peck at small flies that land on the mint to extract its juice. Meanwhile, the cows keep the grass on the paths short and produce prodigious quantities of fertilizer.
"I would like to bring biodiversity back into our lives"
Moustapha Chahboun is a grower with a green soul. Well tanned from the sun, Moustapha Chahboun has the countenance of a tech-savvy, modern outdoorsman. He serves as the director of the firm ARD Guisser, which he owns together with his older brother Jamal. The company produces the precious Damask Rose essential oil and "Rose Absolute" extract, which lend their elegant fragrance to many of Weleda's products. Right next to the large gate to the farm, the extracts are manufactured in six large metal vats housed in an elongated half-open structure.
Moustapha grew up in the centre of the country, on an olive plantation near the edge of a nature preserve. Later, he studied biochemistry in Casablanca and joined forces with his brother Jamal to distil and sell plant extracts. But Morocco was too confining, conservative and inflexible for his taste. At the age of 33, he emigrated to Massachusetts and found a job as a biochemist. "I had my freedom and a good life."
"I love looking after my plants and creating something exceptional with them."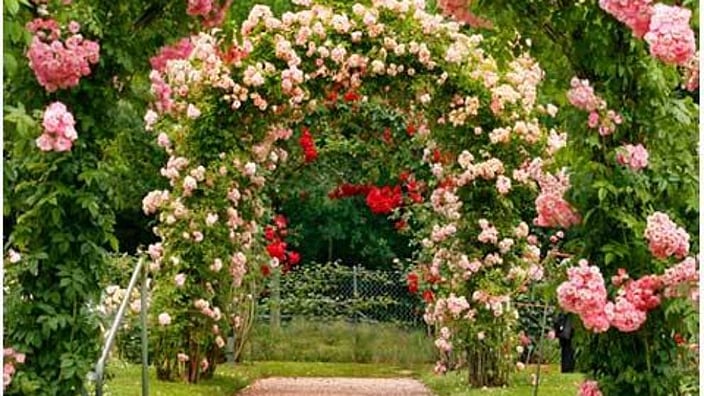 In November 2011, his favorite brother Jamal called to urgently request that he return home. The market for natural cosmetics and natural medicine was booming, their jointly owned company was growing, and there was so much to do that Jamal could no longer handle it alone. Moustapha gave it some thought.
He had a good job, many friends and his wife Neide Gonçalves from Brazil. In recent years, he had dreamed of creating something in nature and building something with his own hands. In 2012, Moustapha and his wife moved to his homeland. "Here I can make my American dream come true."
The couple lives in a modest, newly built orange house adjacent to the vegetable plots. For Moustapha's wife, who used to work as the head secretary at a Swiss firm, the farm is a bucolic paradise that she adores. When she and her husband first stood here, it looked like a desert, says Neide. Only a few orange and olive trees grew in the arid soil. "Moustapha has sparked a revolution," she says.
Busloads of agricultural students occasionally travel there to see this prime example of biodiversity and sustainability. Even his neighbors, who initially just shook their heads at the hotchpotch of activities on Moustapha's farm, are gradually starting to cultivate new plants, like verbena for his distillery.
The mayor of Guisser likes Moustapha because he creates jobs, which is a rarity in rural regions. The entrepreneur with a green soul employs more people than other farmers in the area whose properties are twice or three times the size. In addition to Moustapha's family, six helpers work in the vegetable plots and the distillery when things are relatively slow, but during the harvest the workforce is over 40 people strong. And Moustapha is the only employer for some distance around who ensures that his employees are registered for social security benefits.
His paradise extends through a former river valley. In the village of Guisser, water bubbles from a spring and runs beneath his farm as an underground stream. He pumps the water for his crops and livestock from three wells. Morocco is a fertile country. "If you have water here, you also have life," says Moustapha.
What is his next objective? "I would like to see biodiversity return to many places in Morocco." It is a long road ahead – and Moustapha Chahboun is off to a flying start.