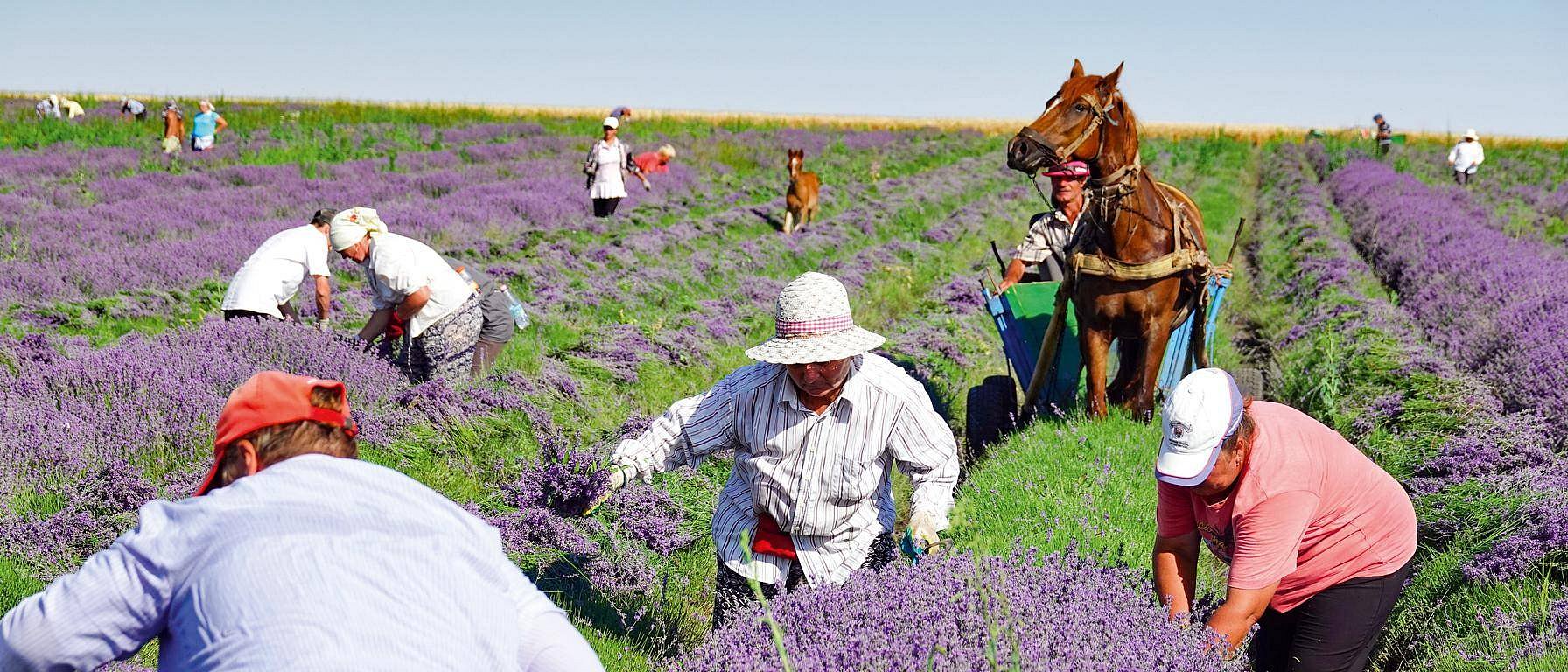 nature
Ethical Sourcing Lavender
Lavender used in Weleda's NATRUE certified natural products is farmed in Moldova, and its oil is distilled in the field to promote.
The definitive aroma for calm and relaxation
Little else is as instantly relaxing as the scent of lavender. Its deep blue flowers contain essential oils that are used to bring a fresh fragrance to 50 Weleda products.

Images of lavender often show the violet fields of French Provence, but there is another important growing area in Europe, which has been supporting the large-scale cultivation of lavender for centuries. The tiny country of Moldova, between Romania and Ukraine, has just less than 14,000 square miles of land, but is blessed with a warm, dry climate and fertile black soil, which allows vineyards and orchards to thrive on a large scale. This perfect growing climate formed the foundation of Moldova, once known as one of the world's largest producers of essential oils. With the end of the Soviet Union in 1992, many acres of lavender disappeared as the population tried to learn the operation of free trade. Since then, this small country recovered: old traditions have been revived and lavender cultivation has taken on a new lease of life.

Lavender belongs to the plant family Lamiaceae. It's a distinctive small, rounded shrub with forked and erect branches and numerous small, purple flowers. The leaves are narrow in shape and vary in color.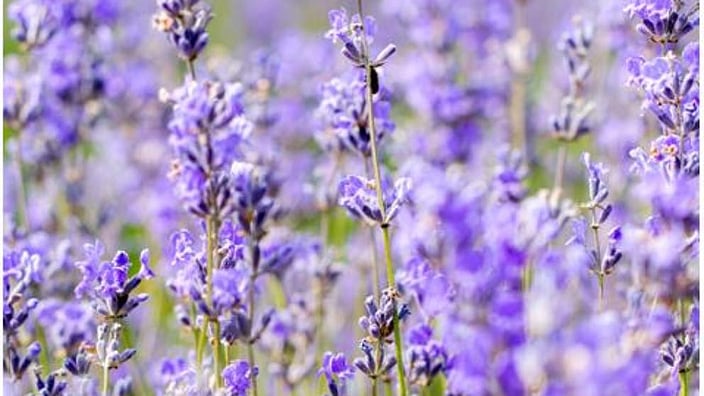 A British development expert and a Moldovan agricultural engineer initiated the largest farming project for lavender in the country. They were astounded at how quickly the project grew. One reason for the rapid development is Weleda.
Our collaboration started in 2005. The close collaboration with Weleda and the prospect of lasting cooperation gave additional impetus to the project, "200 farming families are now involved and the lavender growing area has expanded to about 200 acres," says the British development expert.
Once new plants are put in the ground, three years must pass before the first major harvest – but under favorable conditions, each plant can be harvested for up to thirty years. The first plants were ready to harvest in 2005. Since then, each year from late June to mid-July, the workers cut the mature flowers by hand - a labor-intensive job needing commitment and close attention. The collected lavender is processed immediately, without even leaving the field, in a mobile distillation unit for essential oils. This requires engineering expertise, care and sensitivity. A team of four is permanently on duty as the harvest progresses, receiving containers filled with lavender flowers, which are then connected to the mobile boiler and its steam cycle. The distillation process takes about one hour, and transforms about 220 lbs. of lavender flowers into approximately 35 ounces of essential oil. The essential oil is then transported from the field in barrels, which are sealed immediately. To ensure high quality, it is particularly important to store the precious lavender oil in a cool place before exporting it to Weleda.
Traditional uses of lavender have shown that elements within the essential oil have a direct soothing effect to help relaxation. Since ancient times, lavender was prized for its soothing and calming effect.
Weleda's Moldovan partnership lavender has an equally positive effect: the local partner benefits from our vast experience in analysis of essential oils and the raw material procurement. Since we've been working together, production and harvesting has been optimized and solutions for many minor problems have been found. For instance, Weleda is helping find environmentally sound solutions to compost the distillation residues. "It is a situation of mutual give and take", confirm the local partners. "Only together can we develop the desired quality."
In just 10 years, the economic and social boost that the project gives to the rural region is self-evident. For the farmers, lavender cultivation has become an integral part of their income. To celebrate Weleda's 90th birthday, we took part in building a health and welfare center in the local town of Minceni. It's just one example of how Weleda's partnerships grow both our important raw materials and the communities that produce them.