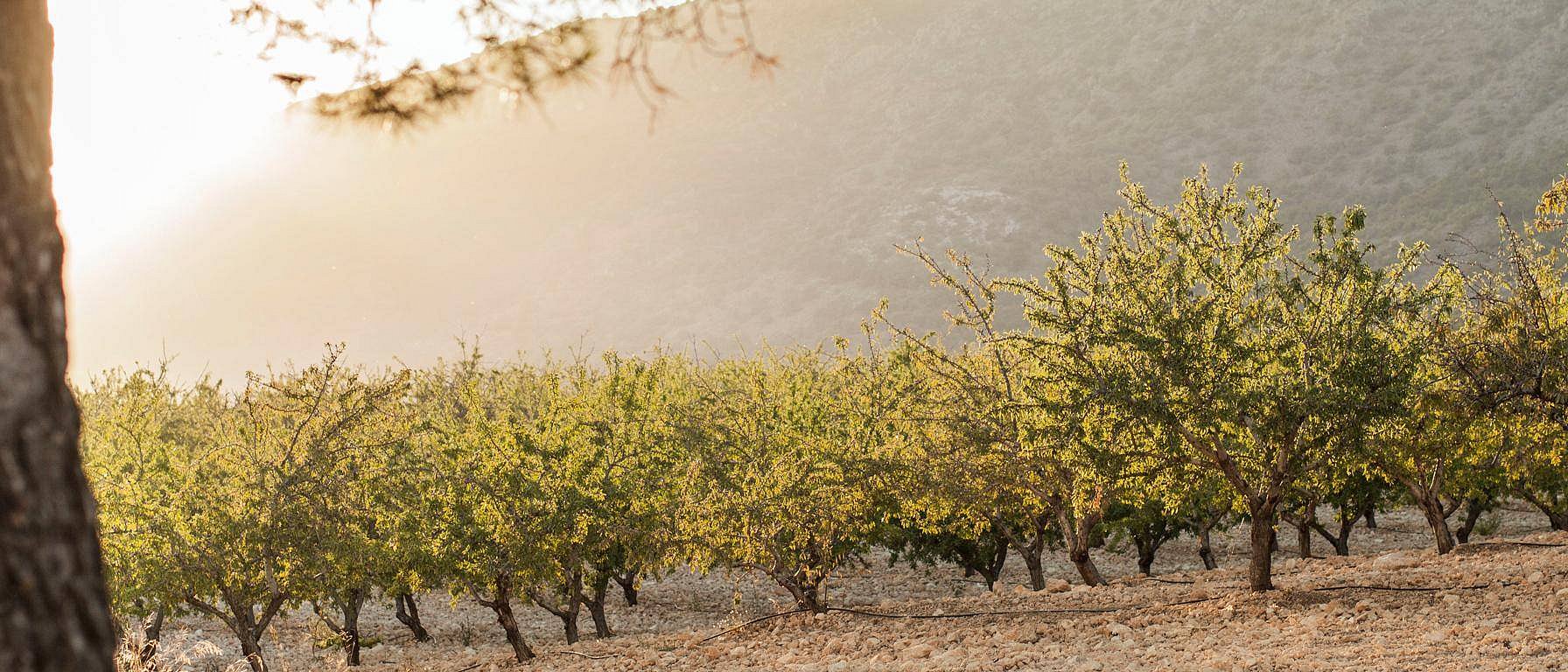 nature
Ethical Sourcing Almond
Weleda's NATRUE certified natural products use almonds cultivated at the Manan cooperative in Alicante, Spain.
One of the mildest, most precious oils for skin care.
Almond oil is an important ingredient in Weleda's NATRUE-certified natural personal care products. In fact, it's widely sought-after and prized as one of the most precious oils for skin care. From baby oil to facial moisturizers, almond oil provides the gentlest care for sensitive, dry or irritated skin.

Weleda works with the Manan cooperative in the Valencia region of Spain, from which we receive a regular supply of sustainably grown almonds. In the hills near the city of Alicante, a hundred almond growers nurture one of the largest almond cultivation sites in Europe. The partnership between Weleda and Manan flourishes on a shared philosophy of sustainable development and environmental protection. You can see this in matters as simple as the economical use of water. The growers are deliberately sparing with water, a precious commodity in Spain, because over-irrigation can eventually lead to salinization of the soil, erosion and reduction in soil fertility.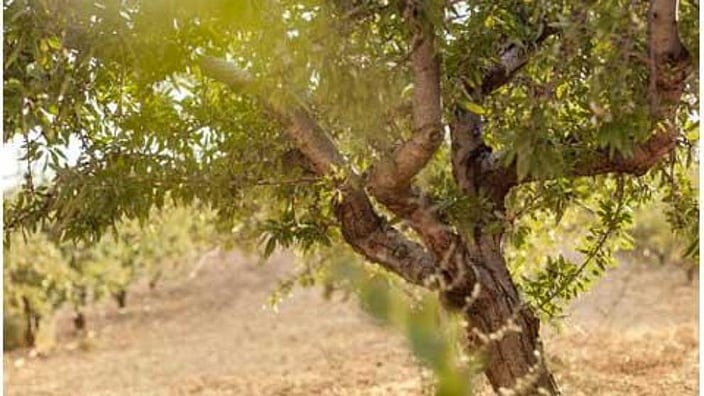 Committed to sustainability
By reducing water use, the farmers show that they are thinking long-term, but it comes at a price. The yield for this group of earth-conscious growers amounts to about 1000 lbs. of harvested almonds per 2.5 acres, only a tenth of what could be harvested under the intensive cultivation methods of California's plantations. As the customer company, to support this commitment to sustainability, Weleda must ensure that the lower yield is offset by prices that are higher, and therefore fair to the farmers.

Harvesting in this hilly landscape involves a lot of labor-intensive cooperation between workers. Equipped with nets and poles, two experienced workers take around ten minutes to harvest the fruit from each tree. Harvesting almonds is not as easy as it looks – nets bulging with almonds are very heavy and there are physically-demanding hours of stooping, bending and stretching. But these farmers are highly motivated thanks to their long-term partnership with Weleda and they take pride in producing good quality almonds and in handling them properly so that the crop is dried carefully and quickly after harvesting.
During the first stage of processing, special machines remove the green and still soft shells from the fruit. The sweet almonds are then opened to expose the valuable kernel. The bulk of the harvest at the Manan cooperative is sold as high-quality almonds for people to eat, but about a quarter of the crop undergoes gentle cold pressing and filtration at the oil press. The sought-after oil is then refined before being sent to Weleda's manufacturing facilities in Switzerland, Germany and France, where, after more stringent quality controls, it is processed to become part of Weleda's gentlest care products.